Site Logo: Upload your logo image.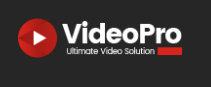 Site Logo(Retina): Retina logo should be two time bigger than the custom logo. Retina Logo is optional, use this setting if you want to strictly support retina devices.
Logo Image For Sticky Menu: Upload your logo image for sticky menu.
Theme Layout: Select Theme Layout is:
Body Schema: Select Body Schema is:
Main Navigation Width: NOTE: This option is only available when user choose Theme Layout is Full-width or Wide
Max Width: Select theme's max width. NOTE: Max Width is applied for Full-width Layout only. For examples: 75%, 95%, 100%, 1920px, 1600px, 90vw, 70vw, etc. If it's blank, default = 100% – Only customize for PC.
Top Header Background Schema: Select Top Header Background Schema including Dark and Light.
Header Background: Set header background.
Main Navigation Layout: Select Navigation Layout including Separated and Inline

Separated

Inline
Main Navigation Schema: Select background schema for Main Navigation
Mega menu: Enable Mega Menu.
Search Box on Header: Enable search box on header. Custom Search Box can be set in Appearance > Sidebar > Search Box Sidebar.

Sticky Menu: Enable Sticky Menu
Select Sticky Menu Behavior: Choose sticky menu behavior

Only appears when page is Scrolled Up
Always Sticky

Sidebar: Select sidebar appearance is

Right
Left
Hidden
Right & Left
Background: Set theme background. NOTE: This option is only available when user choose Theme Layout is Inbox.