Once installed  Cactus Video plugin (Channels Settings) , theme will have the ability to create Videos Channel and playlist for an administrator. Registered Users can subscribe favorite channels to follow the latest videos in specific categories. A channel can contain multiple videos and playlists. A playlist, in turn, can contain multiple videos. Below is a screenshot of a Video Channel and some steps to create and use it: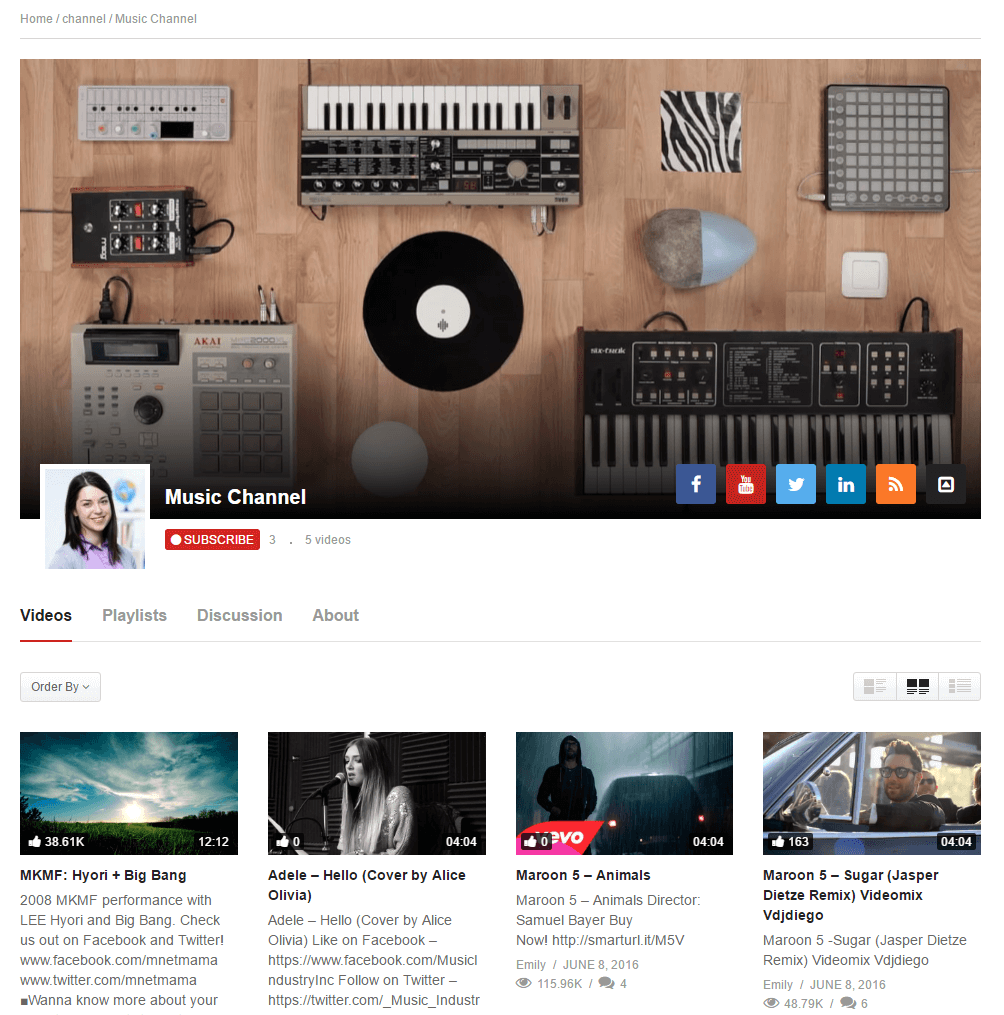 1. To create a new channel:
From main admin navigation, go to Video Channels > Add New Channel
Enter title and description for this channel
Choose sidebar position for this channel
2. To add a Video to a Channel:
Edit a Video post and assign a channel to it.

3. To add a Playlist to a Channel:
Similarly, go to Video Playlist > Add New Playlist to create a new Playlist, then assign a channel for the playlist.

3. To add a Channel to a Menu:
Go to Appearance > Menus choose your menu
Assign Channel in the left column to Menu. NOTE: If Channel is not displayed in the left box, go to Screen Options > Channel to activate this feature