Video – Pro supports the following page templates: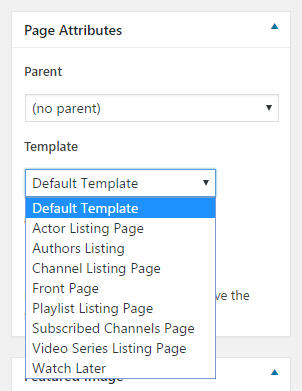 Front Page: No heading and have Front Page settings in this templates.
Author Listing: To list all Authors in the system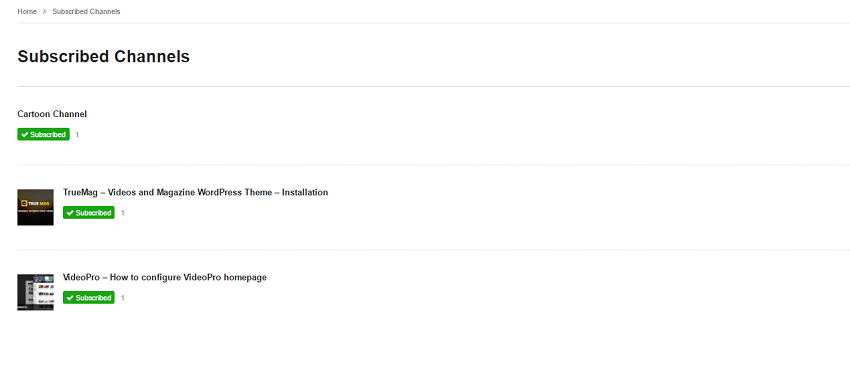 Subscribed Authors Page: To list the Authors which an user has subscribed. See document.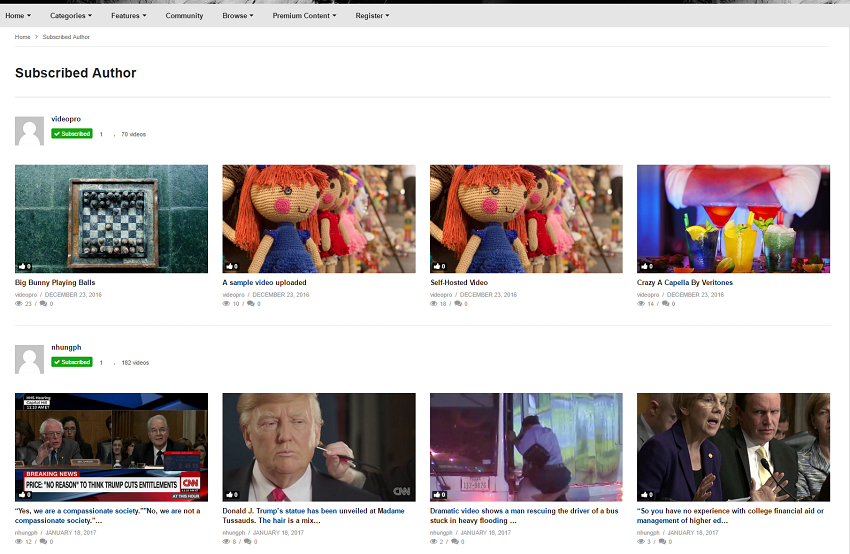 Watch Later: To list all videos which user choose to watch later. See document.