NOTE: To know how to configure this widget, please follow to this guide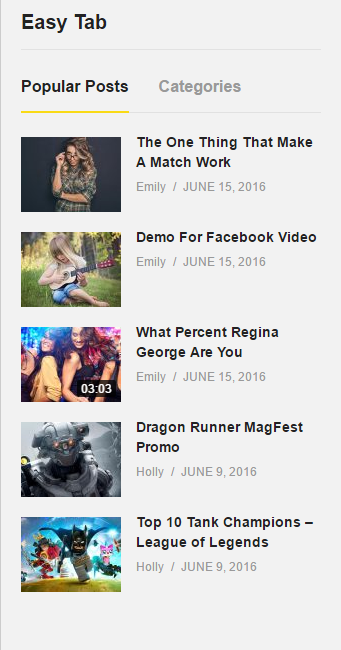 Parameters:
Title: Title of widget.
Which tab: Choose Easy Tab Widgets position to display tab on your sidebar.
Layout: Choose layout for widget including
Load preset colors: Chooser preset colors from drop down list.
Title Icon Class: Enter title Icon Class here.
Badge Text: Enter badge text here.
Badge Text Color: Choose text color for the badge.
Badge Background Color: Choose background color for the badge.
Widget Styles: Choose widget style.
Widget Custom Variation: Enter your own custom CSS class.