NOTE: These options will appear when BuddyPress is installed:
Main Sidebar: This Sidebar appears in all BuddyPress pages

Both Sidebar
Right
Left
Hidden

Layout: This Layout setting applies for all BuddyPress pages
Videos Tab Position In Member Profile: Enter priority number for the Videos nav item. The lower the number is, the closer the nav item to the first is.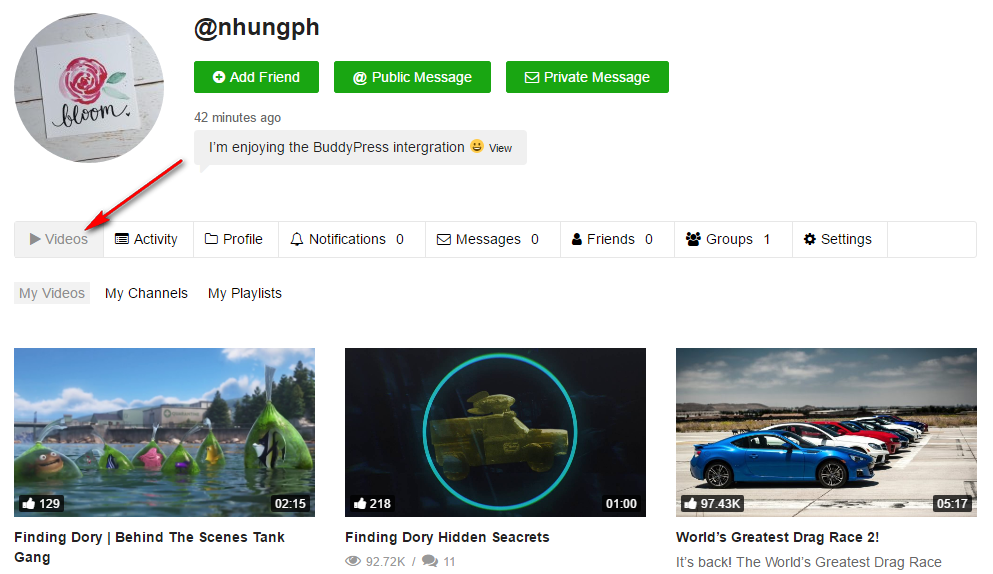 Activity Items: Choose which actions to be included in the Activity. Once an user does the action, an activity log is recorded.

Upload Video
Edit Video
Create Channel
Edit Channel
Create Playlist
Edit Playlist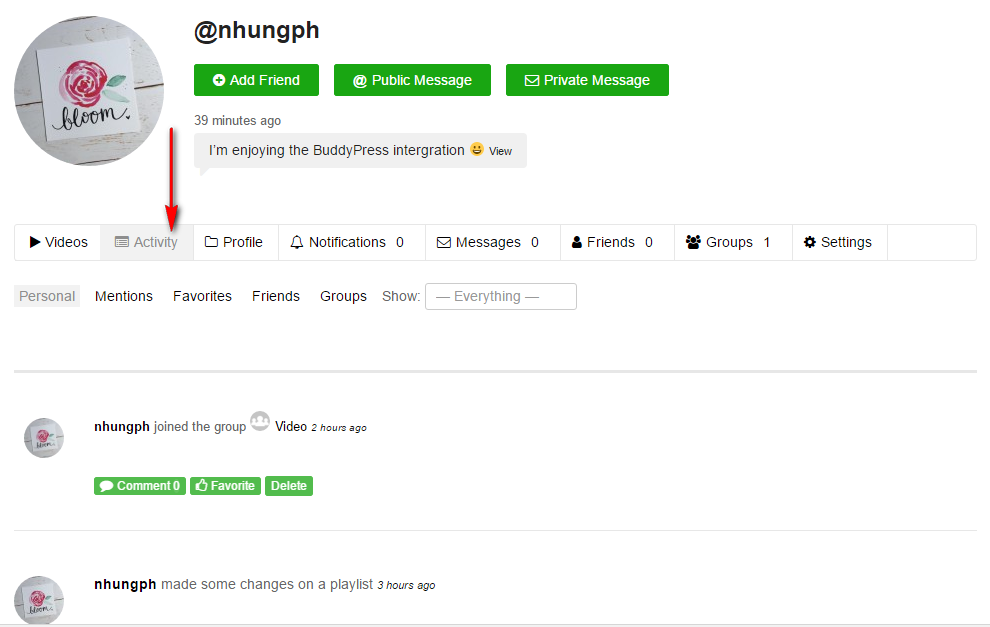 Show Notification Bubble: Turn On/ OFF the feature to show Notification Bubble on Top Header
For more details, please refer to this document.