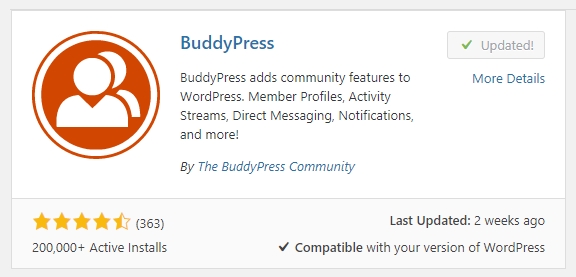 When BuddyPress plugin is installed, there will appear:
A setting tab for BuddyPress in Theme Options > BuddyPress with all settings for the plugin.
A custom sidebar "BuddyPress Sidebar" in Appearance > Widgets to replace Main Sidebar in all BuddyPress-related pages
New Videos tab in member profile page. To change the order of this tab item, please go to Theme Options > BuddyPress > Videos Tab Position In Member Profile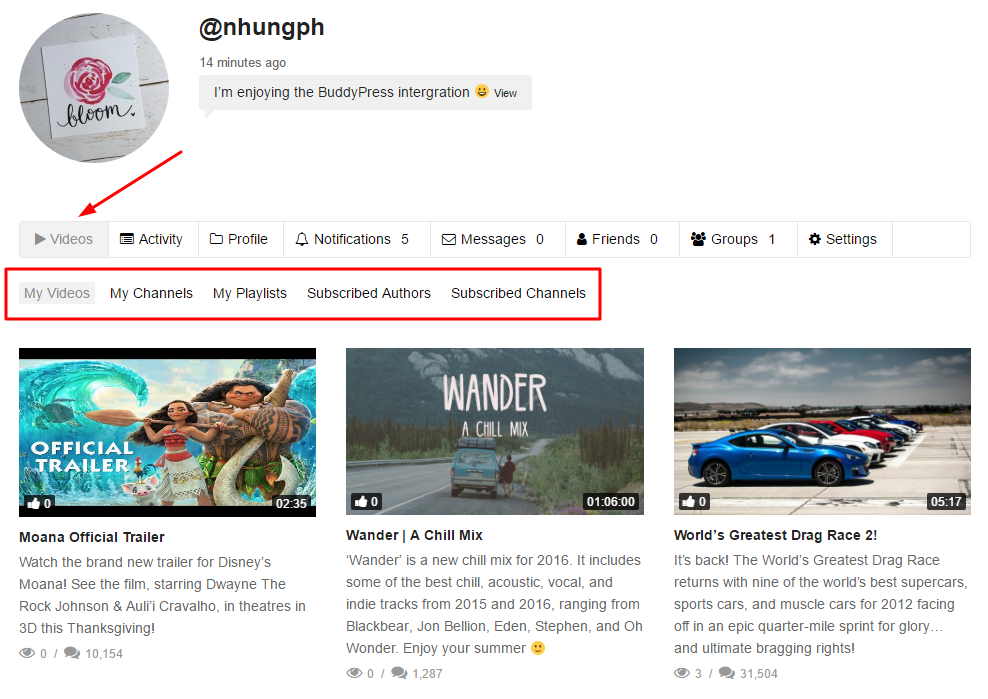 You can choose which actions to be included in the Activity tab of a member in Theme Options > BuddyPress > Activity Items. Once a user does the action, an activity log is recorded as you can see below:

Upload Video
Edit Video
Create Channel
Edit Channel
Create Playlist
Edit Playlist
NOTE: To avoid some duplicated notifications from both VideoPro and BuddyPress, when you enabling these options, please go to Settings > BuddyPress and uncheck the Site Tracking option.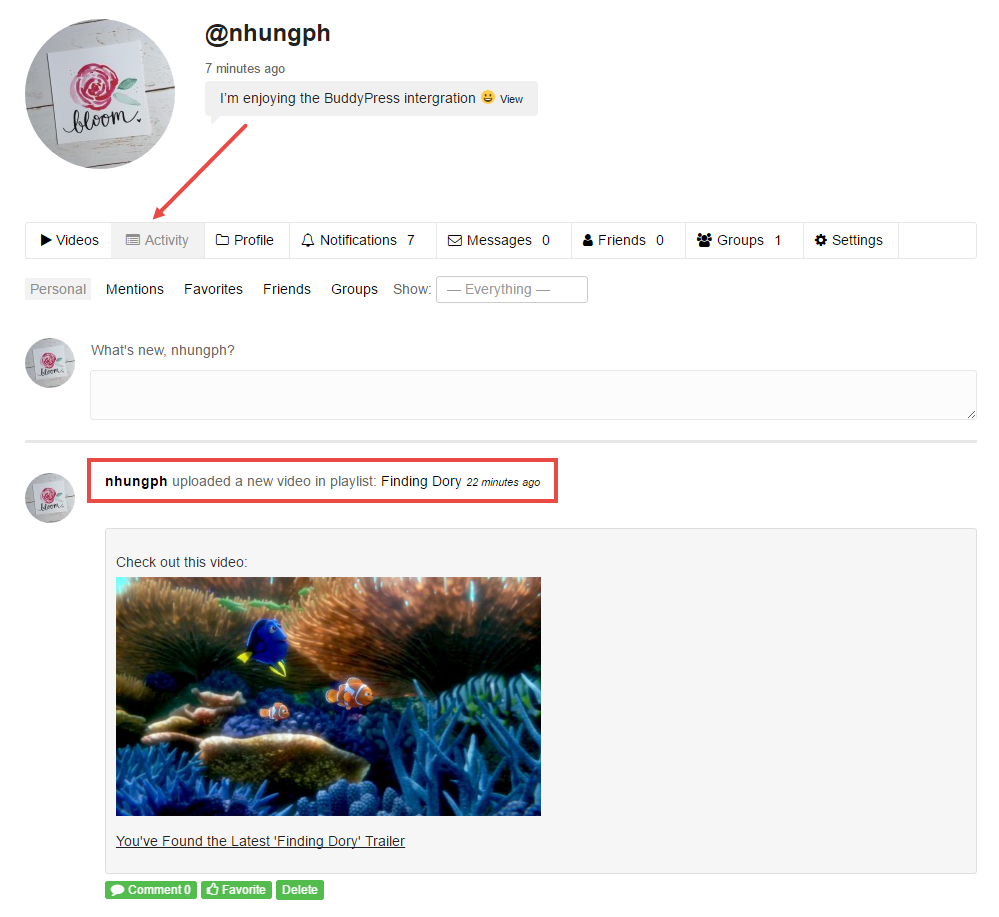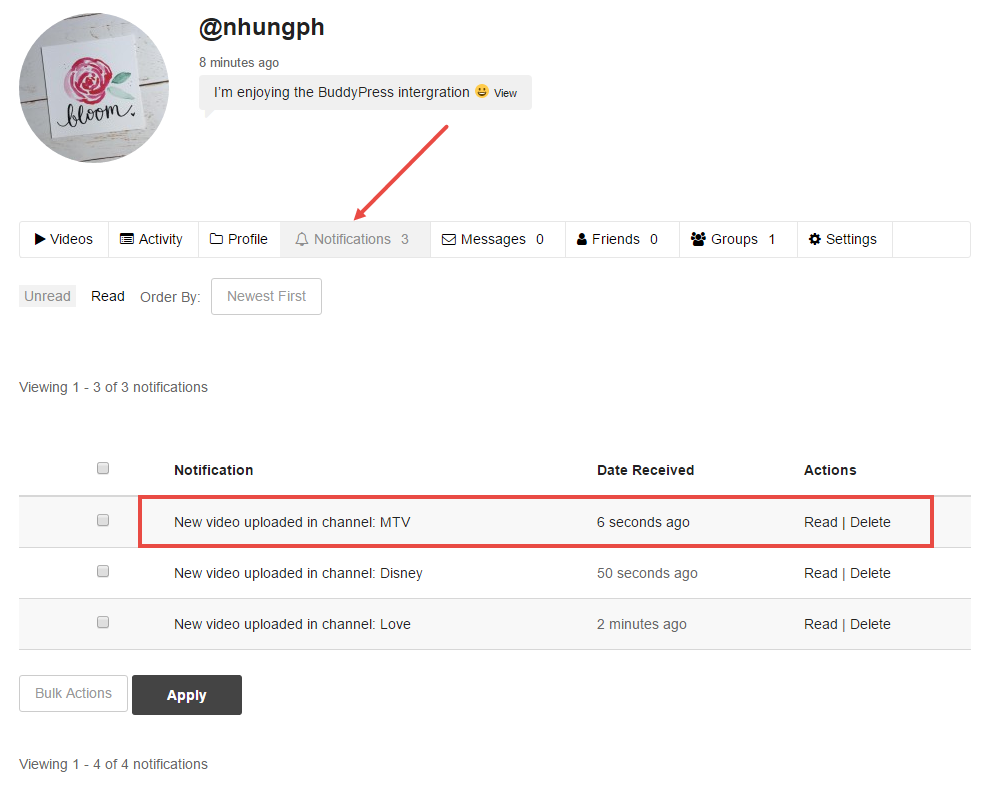 From version 2.0.5.6, VideoPro has an option to show BuddyPress notification bubble on header. You can enable this feature in Theme Options > BuddyPress > Show Notification Bubble.