To use VideoPro theme, you must be running WordPress 4.7 or higher, PHP5.6 or higher, and MySQL 5 or higher. Follow this checklist to ensure your host can work well with VideoPro theme:
They are running the latest version of WordPress.
You can download the latest release of WordPress from official WordPress website.
You did create best secure passwords FTP and Database.
Your web host has the minimum PHP Configuration Limits as below:
Recommended PHP Configuration Limits

Many issues that you may run into such as; white screen, demo content fails when importing, empty page content and other similar issues are all related to low PHP configuration limits. (There is a PHP info plugin to help you check these PHP settings easily in WordPress Dashboard) The solution is to increase the PHP limits. You can do this on your own, or contact your web host and ask them to increase those limits to a minimum as follows:
max_execution_time 180
memory_limit 256M
post_max_size 32M
upload_max_filesize 32M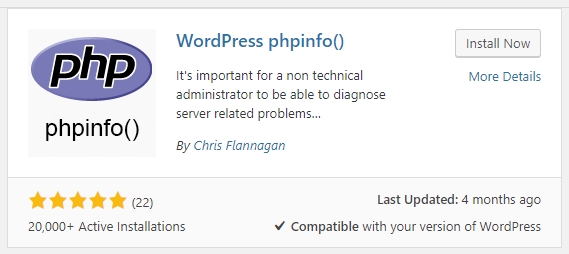 NOTE: If you have done all but still encounter this issue and your web server is Nginx. It might be a problem of Nginx server configuration has the too low response time. You should increase the timeout to 300, then try to reinstall the sample data
Requirement of Auto Fetch feature
Besides, basic requirement above, please make sure your host has the 2 modules are enabled, so the Auto-Fetch feature can get data of Video from the Network.
Enable  allow_url_fopen
cURL module is installed
Please see these screenshots for more details: